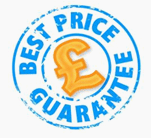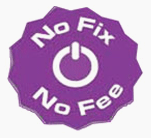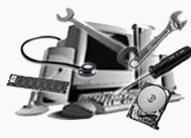 Today, the business world is transforming by leaps and bounds every year and so with the emerging business requirements the firms, organizations and even the individuals want quick access to the data for growing exponentially over time. With this immense development, there is also a great demand for technical support in every possible way so that the data and information in the forms of reports, documents and business projects can be kept in a safe, secured and guarded manner. We, at Bipra Limited offer a wide range of IT Services like Computer Repair, Laptop Repair, Laptop Screen Repair, Hard Drive Recovery, Data Recovery, Laptop & PC Up gradation, Memory Upgrades and many other IT related services at quite affordable prices.
Computer Repair, PC Repair, Laptop & Laptop Screen Repair are the most required assistance whether it may be for adding new versions of softwares and programs, virus removal or updation, speed issues or a multitude of other causes. Let our expert technician apply the best of the computer diagnostics knowledge and provide the repair services necessary to cure all computer issues. We can repair and service any brand of laptop and computer with quality and new technology. This will enhance the speed of work as well as the effectiveness of your machine. Our technical support is especially helpful also for Hard Drive Recovery, Data Recovery, Computer & PC Up gradation and Memory Upgrades using swift measures and the most excellent support resource in this situation. Computer repair service from a remote location will allow an ailing computer to be up and running in no time. People look for affordable computer repair service with reliable support facilities which can give them quick results and, we give them competent, improved and fully-protected services. So, after calling us, you may just lay back and allow our computer repair service technician to provide the necessary repair support.
We deliver only best rated and quality services to our clients, as we worth the valuable amount of money invested in them. We provide IT as well as cheap technical support in computer, pc, laptop & laptop screen repair, data recovery, hard drive recovery and memory upgradation within the defined time limits. Bipra Limited has been a trustworthy, up-to-mark and IT partner standing at the very edge of the firms, as a strong back-support providing services at reasonable rates. We have proved our efficiency component services and peripheral devices for data recovery, hard drive recovery and memory upgrades. Our professionals are experienced in repairing and replacing software and hardware accessories with preventive measures and easy maintenance. You may even drop your computer, pc or laptop for repair at our service station and can collect it within maximum 24-48 hours duration. We also deliver the facility of picking the machine from your place and then after repair dropping it back to your place. Proper and legible computer maintainance support like from the very simple one like computer slowing down to the more technical ones like suspected viruses that may lead a system crash down, so that you can get your computer as a newly bought one and your work can be fastened.
About Us
We aim to create long-term partnerships that add value through a combination of high quality day-to-day support, expert project delivery and well considered strategic advice.